1ST TREATMENT
Your first treatment includes a skin consultation where your esthetician will discuss your type of acne, discuss what to expect during your remaining services, and then provide the first of six acne facial services.
Following your first treatment, you may notice an immediate increase in redness. Throughout the week, your skin is still adjusting to the initial treatment and could start to feel dry and dehydrated.
2ND TREATMENT
After following an at-home routine that includes Proactiv+ products, you'll return for another 30-minute treatment with your esthetician. Your skin is still adjusting to the treatments and at-home products and could be feeling dry and/or sensitive, however you may start to notice a slight improvement in the texture of your skin. A mild breakout is also normal.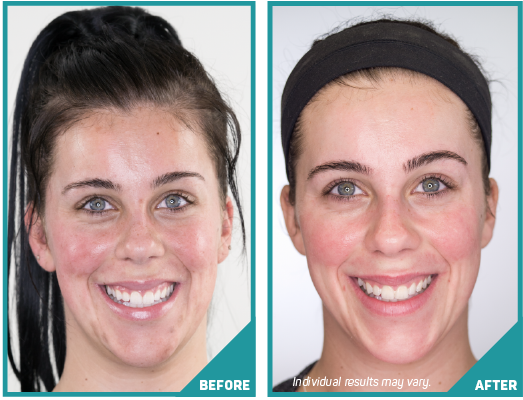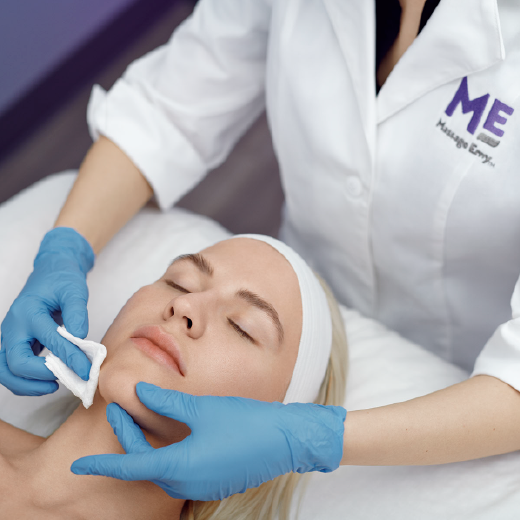 3RD TREATMENT
Skin sensitivity may continue to be present and a feeling of being 'wind-burned' or 'sun-burned' may develop. You may also notice additional breakouts after this week. During your treatment, be sure to share what you're experiencing with your esthetician so they can change your at-home regimen to combat these effects.
4TH TREATMENT
At this point, your skin tone will start to even out and feel smoother. Your skin should also feel less dry and irritated and look brighter. Don't be alarmed if occasional breakouts are still present. This is a great time to talk to your esthetician about the progress you're making and make any additional treatment changes to help ensure you reach your skin care goals. Be sure to keep your skin hydrated to ease sensitivity.
5TH TREATMENT
You should notice your skin looks more balanced and restored and that breakouts are starting to feel more maintained and clear-up faster when they do occur. You may notice less sensitivity as your skin acclimates to your regimen. Your esthetician may continue to recommend adjustments to your at-home regimen. Be sure to continue home care to maintain your results.
6TH TREATMENT
The appearance of redness should be nearly gone, and skin should feel softer and look smoother. Be sure to work with your esthetician to create a long-term plan to maintain your results or improve the look of your skin even more. Depending on the condition of your skin, additional skin care services may be recommended.